<![if !supportEmptyParas]>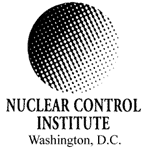 For Immediate Release
Friday, July 27, 2001
NCI CALLS FOR HALT IN EXPORTS OF
BOMB-GRADE FUEL TO CANADA
Nuclear Control Institute today released a letter sent to the Nuclear Regulatory Commission calling for a moratorium on exports of bomb-grade uranium to a Canadian company because Canada's new MAPLE reactors cannot be started up to produce medical isotopes with the material.
NCI warned that unexpected delays in starting up the new reactors have led to a dangerous accumulation of bomb-grade uranium by the company, MDS Nordion, which necessitates a cutoff of further exports under U.S. law.
NCI's letter also called into question whether Nordion is living up to a commitment -- also required for such exports under U.S. law -- to convert its isotope production process to use of low-enriched uranium which is unsuitable for weapons. Nordion made this commitment in writing, but NCI stated that protracted delays in Nordion's conversion schedule and Nordion's request for more bomb-grade uranium indicate "a disconcerting lack of sincerity in their commitment to convert to LEU targets in accordance with the schedule they have presented to the Commission."