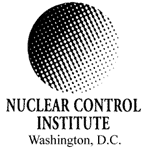 OTHER STATEMENTS BY THE IAEA
ON IRAQ'S NUCLEAR WEAPONS PROGRAM
Compiled by Steven Dolley
Nuclear Control Institute
October 1, 1998
The Iraqi nuclear program "is at zero now." The Iraqis "have stated many times to us that they have decided at the higher political level to stop these activities. This we have verified. We're completing our investigation of the program and find no evidence of the program being continued."
-- Maurizio Zifferero, IAEA Iraq Action Team leader, Washington Post, September 3, 1992, p. A39.
"Nothing suggests that a change is warranted" in the Agency's conclusion that the essential components of Iraq's clandestine nuclear weapons programme have been identified and destroyed, removed or rendered harmless.
-- Hans Blix, Director General, IAEA, quoted in an IAEA press release, September 18, 1995
"We can now say that we have managed to remove or destroy or render harmless all nuclear items that came to our knowledge."
-- Mohammed ElBaradei, Director General, IAEA, Washington Post, December 4, 1997, p. A34.
---

What's New

Saddam & the Bomb

Home Page

---
mail@nci.org